Root River Cleanup 2022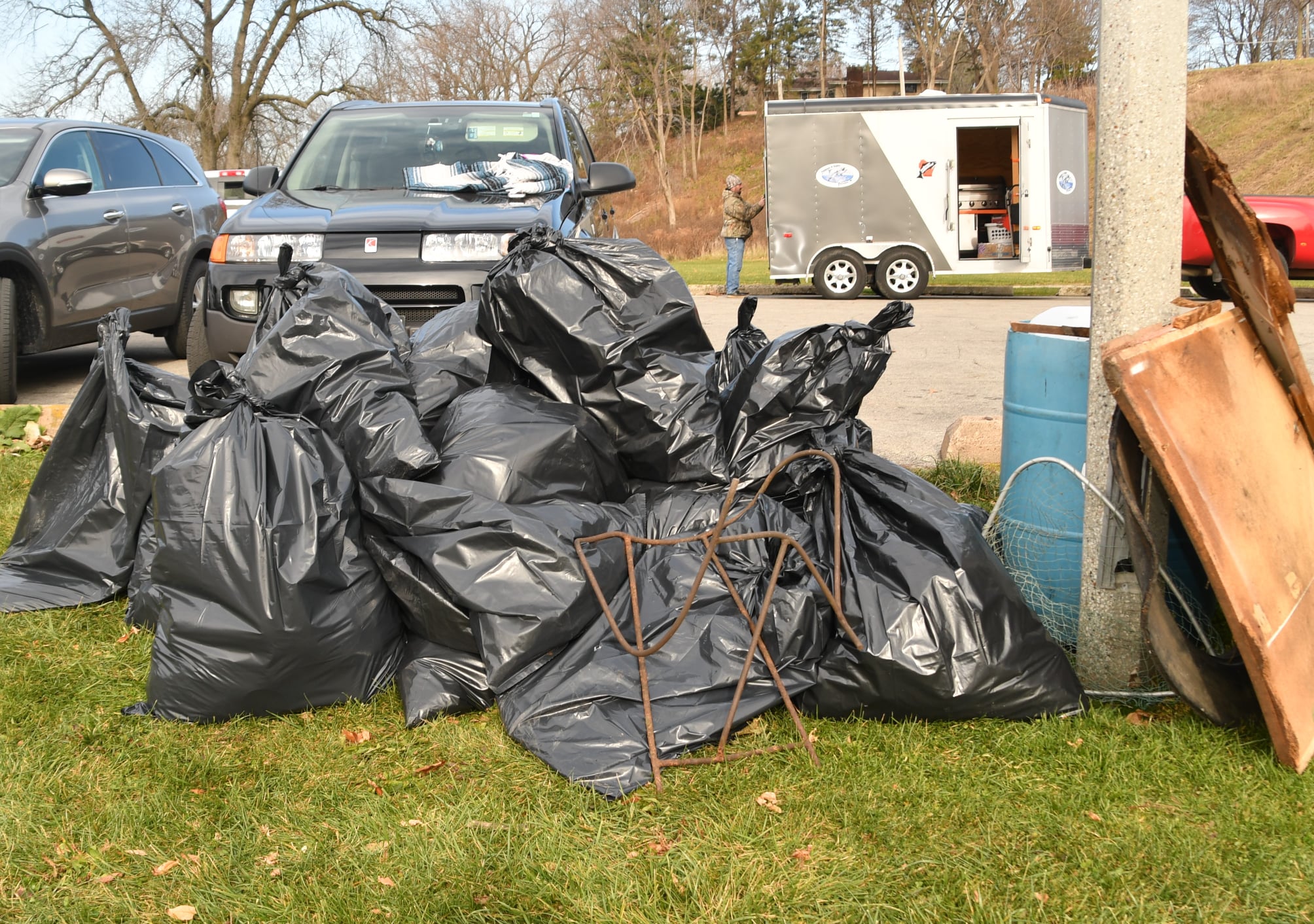 2ND ANNUAL ROOT RIVER CLEAN UP
ON APRIL 23RD 2022, WE WILL BE HOLDING OUR ANNUAL ROOT RIVER CLEAN UP.  WE WILL MEET AT THE ROOT RIVER STEEL HEAD FACILITY ABOUT 8 AM FOR INSTRUCTIONS AND A CUP OF COFFEE AND CLEAN UP ITEMS TO USE BEFORE STARTING AT 9 AM UNTIL DONE.  ALL OF THE GARBAGE WILL NEED TO BE TRANSPORTED TO THE GARBAGE CAN DIRECTLY IN FRONT OF THE ROOT RIVER STEELHEAD FACILITY.
WE WILL NEED TEAM TO GO TO THE DIFFERENT LOCATIONS ALONG THE ROOT. THE AREAS COVERED WILL BE AS FOLLOWS.  EACH SECTION WILL NEED A GROUP LEADER AND SOMEONE WITH A PICKUP TRUCK CAPACITY TO HAUL GARBAGE.
1) THE HORLICK DAM AREA—STARTING AT THE DAM AND THEN CROSSING OVER TO MEET UP WITH THE QUARRY LAKE PARK GROUP WORKING THEIR WAY TO COLONIAL PARK
2) THE QUARRY AREA-STARTING AT THE QUARRY WORKING THEIR WAY TO COLONIAL PARK
3) COLONIAL PARK & LINCOLN PARK– STARTING AT SPRING STREET WORKING THEIR WAY TO THE STEELHEAD FACILITY UP TO AND POTENTIONALLY PAST COLONIAL PARK
4) ISLAND PARK-STARTING WHERE THE CONSTRUCTION IS UP TO SPRING STREET
5) WASHINGTON PARK GOLF COURSE AREA—STARTING AT 12TH STREET WORKING THEIR WAY TO LINCOLN PARK.
WHEN FINISHED WE WILL GATHER IN FRONT OF THE STEELHEAD FACILITY FOR A GROUP PHOTO   AND THEN HAVE A SMALL LUNCH.  LOCATION YET TBD.
IF YOU ARE ABLE TO VOLUNTEER, PLEASE CONTACT THE CHAIRPERSON FOR THIS EVENT AT:
                                    marylee@suwis.org or text at 262-221-1773