Salmon Unlimited Jackpot Series
2023 dates
5/13
6/10
7/8
8/19
More details will follow..
$12,000 GUARANTEED payout in the finale!
1st = $6,000
2nd = $3,000
3rd = $2,000
4th = $1,000
For a $200 entry fee, You are guaranteed to fish all 4 tournaments; that equates to only $50 a tournament. Your best 3 scores will count towards your final score. The top 4 boats with the best cumulative scores will win the Guaranteed Prize in the end. 
On a side note: each tournament will have its own prize fund. That prize will be determined by the number of entries. We are also working on a Big Fish prize, lunch for anglers, and live weigh-ins. 
THIS IS A TOURNAMENT FOR THE ANGLERS!!!!
We want your input so we can make this something that leaves you wanting to come back!!! If you have ideas or concerns about anything, please contact us via Facebook Messenger.
EVERYONE ON THE BOAT MUST BE A SU WISCONSIN MEMBER!
4 separate tournaments with your 3 best scores counting towards the final payout!!
Tie breaker will be your heaviest individual fish weighed in the the series for the season.
Weighing only 5 fish!
The 4 dates are as follows:
5/14 5:30a-1:30p
6/4 5:00a-1:00p
8/20 5:30a-1:30p
9/10 6:00a-2:00p
1 day events, 8 hour fishing periods.
There are no conflicting tournaments from Milwaukee to Illinois. 
The tournament on 6/4 will run simultaneously with the SU Open!! You CAN fish both tournaments.
SPONSORS:
Mike and Shari Zacharias - $2,500

Musselhead Tackle

- $600 (it is adding $150 to each tournament payout)

FireFlies

- Trophies for each event and a Grand Finale Trophy
Torpedo Divers
JM Pound town tackle
Salmon Candy
MKE Laser Design
Kustom Kreations Lures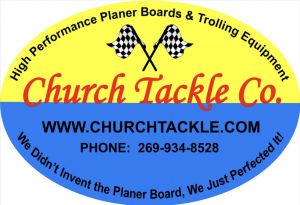 Overall Standings 2022 Final 
1st- Hawg Gone 349.7pts $$$$$6,000
2nd- Get Hooked 347pts $$$3,000
3rd- Super Sport Jr. 314.2pts $$2,000
4th- Storm Trooper 311.3pts $1,000
5th- Sea Mate 297.75pts
6th- Net Result 296.9pts
7th- Silent Screamer 293.15pts
8th- Nail Bender 291.5pts
9th- Game Time 288.3pts
10th- Follow Me 286pts
11th- Salmon Dancer 275.15pts
12th- Kenasta Too 270.3pts
13th- Go-Devil 265.05pts
14th- Free Radical 262.8pts
15th- Hostage Taker 260.55pts
16th- Reel Busy 255.05pts
17th- Bargain Bin 237.2pts
18th- Salmon Head 225.95pts
19th- Fish N Pole 181.5pts
20th- IV Play 176.3pts
21st- 20 Bucks 168.6pts
22nd- Good Karma 78pts
23rd- Tinker Toy - no weights
All 4 events went off wonderfully. Thank you to all participants and sponsors, good luck on the next event.
---
---